Conference Links
RDC Home
Preliminary Agenda (in progress)
Project Design Competition
RDC 2022
The Road Design Conference is back!  The County Road Administration Board is currently planning our 2022 Road Design Conference.  Since our 2020 event was canceled, this will be our 30th Road Design Conference and we will be celebrating!
Date and Times:
Tuesday March 22, 2022, 10:00 AM - Friday, March 25, 2022, 11:30 AM
Get your plans and documentation ready for the 2022 Project Design Competition.  You've had two years to develop some great projects and we want to see them!
Conference Notes
Contact Brian Bailey, Design System & UAS Programs Manager at brian.bailey@crab.wa.gov or
360-350-6091 for technical program and sponsorship questions.
Contact Jason Bergquist at jason.bergquist@crab.wa.gov or
360-350-6077 for administrative questions.
Important Dates
Registration will open December 1st, 2021.  Watch your email inbox for the latest information about the conference.
Hotel reservations must be made by phone directly through Campbell's Resort at 1.800.553.8225.  We will have additional information regarding rooms soon!
2022 Conference Sponsors
Below is a list of sponsors who had planned to be at our canceled 2020 event.  We hope to have all of them at the 2022 conference as well as many more! 
Image

Image

Image

Image

Image

Image

Image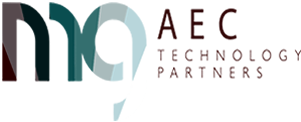 Image

Image