WAC 136-12-010
Image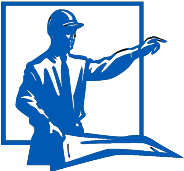 The laws of the state of Washington provide for the employment of a county engineer in each county. The county legislative authority of each county shall employ a county road engineer on either a full-time or part-time basis, or by contracting with another county for the engineering services of a county road engineer (WAC 136-12-010 ).
County Engineers in Washington State
"So, you've just accepted a position with a county to perform the duties of the County Engineer? During the interview process, you were able to demonstrate that you were the most qualified individual for the job, knowing that you possessed the necessary skills and required licenses to perform the duties of your new job. The Board of County Commissioners or the County Executive has offered you the opportunity to serve the citizens of the county and you have accepted the proposal."
What is next?
See "Intro to County Engineering in Washington" published by the Washington State County Road Administration Board.
Image