RDC 2020
In line with Governor Inslee's efforts to curb the spread of COVID-19, we at the County Road Administration Board have decided to reschedule the 2020 Road Design Conference. We will work to secure a location and speakers for the spring of 2021.
Date and Times:
Tuesday March 24, 2020, 8:00 AM -
Friday, March 27, 2020, 11:30 AM
Get your plans and documentation ready for the 2020 Project Design Competition.
Conference Notes
Contact Karen Pendleton at karen@crab.wa.gov or
360-350-6077 for sponsorship and administrative questions.
Contact Brian Bailey, Design System & UAS Programs Manager at design@crab.wa.gov or
360-350-6091 for technical program questions.
Important Dates
Hotel reservations must be made by phone directly through Campbell's Resort at 1.800.553.8225, use group #540097 by February 14, 2020 to receive government per diem rates: Single occupancy $96.00, Double occupancy $116.00
2020 Conference Sponsors
Image

Image

Image

Image

Image

Image

Image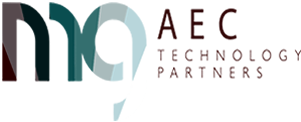 Image

Image