Image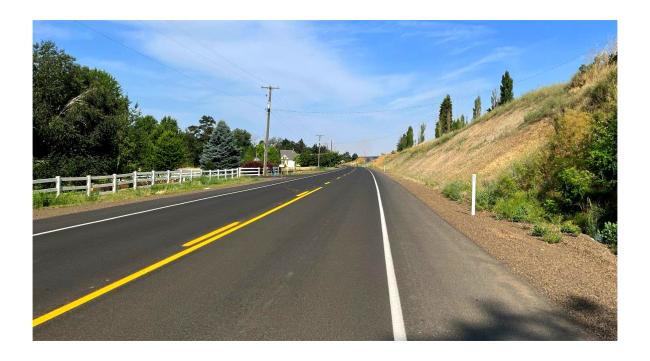 Wandering east of Walla Walla past the airport and Highway 12, Mill Creek Road will take you out on a scenic drive past wineries and farms and connect you to a sprawling network of communities in Washington and Oregon, Walla Walla's municipal water supply and outdoor recreation at Umatilla National Forest.
Both picturesque and practical, Mill Creek Road is now an example of how counties are tackling the issue of safety.
In 2019, Washington announced its Target Zero goal to reduce traffic fatalities and serious injuries on state, city and county roadways to zero by the year 2030. Safety is a complex issue requiring a multi-faceted approach and counties face a unique set of challenges.
Crashes on county roads account for roughly 13% of total crashes in Washington State while disproportionately accounting for over a quarter of annual fatalities. In fact, collisions on county roads are TWICE as likely to be fatal or serious compared to those occurring on state highways.
Statistically, most crashes, fatalities and serious injury accidents on county roads occur on rural two-lane roadways like Mill Creek Road.
The road supports an average of 1,576 residents, school buses, tourists, wedding guests as well as 801 logging and agricultural trucks per day. Despite not having a dedicated bike lane, bicyclists also use the road daily.
Unfortunately, since 2009 there have been 45 collisions on the stretch of road surrounding the Y-shaped intersection with Five Mile Road. The road was last reconstructed in 1953 and was designed to accommodate a since decommissioned railroad line. It had become a known dangerous intersection with a poor road geometry, a grade change and low visibility for vehicles merging from Five Mile Road to Mill Creek Road.
Image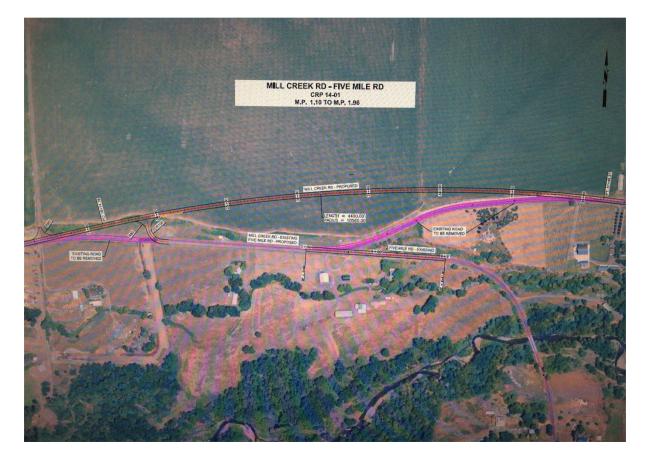 We know the biggest impact counties can have on safely is to continue to invest in countermeasures related to rural run-off-the-road incidents, both physical characteristics of the roadway as well as the roadside environment.
Addressing both of those issues, Walla Walla County sought and secured funding from several sources, including the County Road Administration Board's RAP Program in 2016 for the reconstruction project.
While we receive far more applications than the program can currently fund, the evaluation process each year is designed to identify and prioritize projects that are most urgent for public safety.
Reconstructing Mill Creek Road included 2.86 miles of work that needed to be completed quickly and under traffic, as no suitable detour was available for agricultural trucks and many of the area residents. However, the road, along with 600 feet of Five Mile Road, was completed in June 2023 with a horizonal and vertical road realignment and a redesigned T-shape intersection for improved safety and visibility. The shoulders were also widened for an improved clear zone, a roadside area free of obstacles that allows a driver to stop safely or regain control of a vehicle that has left the road.
Image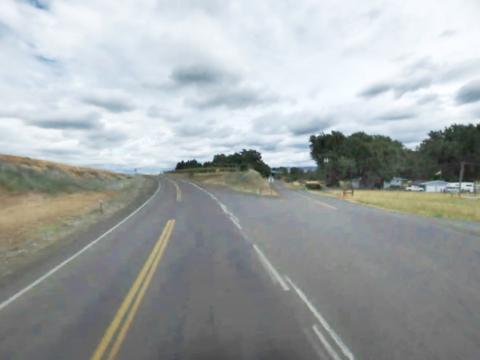 Before: Mill Creek Road and Five Mile Road (right) intersection
Image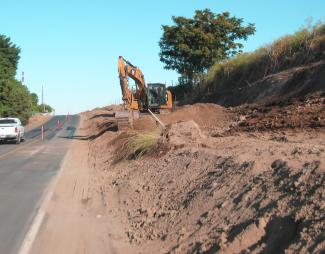 During Construction
Image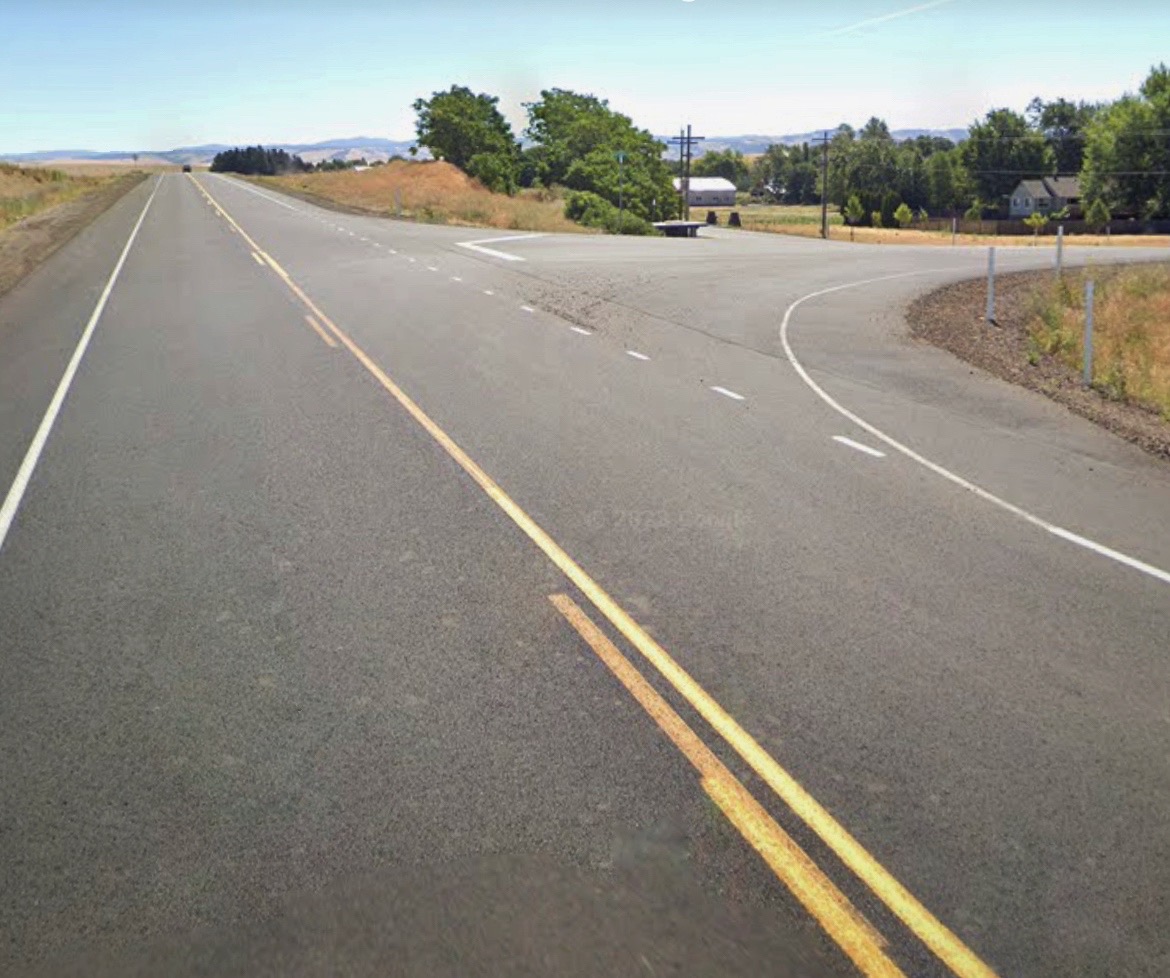 After: The newly designed T intersection
We are committed to being a part of the solution to making our roads safer in Washington State!
Our experienced staff at the agency include professional engineers with a deep understanding of the safety challenges faced by counties who can provide mentorship, training and direction towards resources. As an agency, we are also the keepers of a vast wealth of certified data on Washington's 78,000 lane miles of county road that is available to state leadership and partners for data-driven decision-making.
Total Project Cost: $6.34 million
RAP Contribution: $1.92 million
Local Contribution: $2.17 million
Federal/Other Contributions: $2.26 million

Steve Johnson
Grants Program Manager