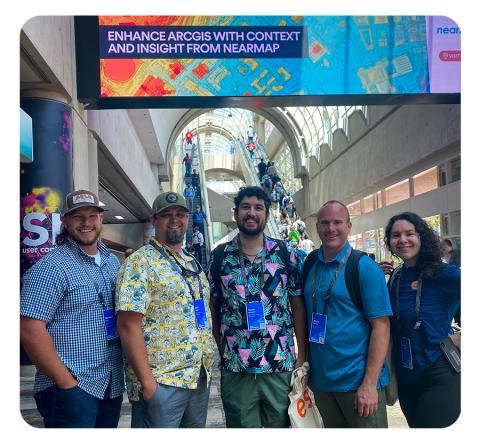 Last week, Liana and I had the pleasure of attending and presenting at the 2023 ESRI User Conference in San Diego, California. It is one of the largest GIS conferences in the world, bringing together over 15,000 attendees across many industries, nonprofit fields and government organizations.
It is known for presenting new technologies and best practices as well as facilitating collaboration between experts, peers and attendees. The conference was a productive mix of both technical learning and professional networking.
I shared ArcGIS Roads and Highways for Road Management, a presentation on th

e County Road Administration Board's planning, development, and implementation of GIS-Mo and our continued collaborative efforts. 
GIS-Mo, an asset management GIS solution utilizing Esri's ArcGIS Roads and Highways and DTS' VUEWorks, is the next evolution of our agency's technology, assisting counties to provide safe and efficient movement of people and goods over county roads.
We went into detail sharing how we are using GIS-Mo to integrate and maintain road data collaboratively across all 39 counties in Washington State. 
Multiple federal and state agencies as well as county members attended our presentation. We received great feedback from attendees and many questions exploring how they might be able to use the system.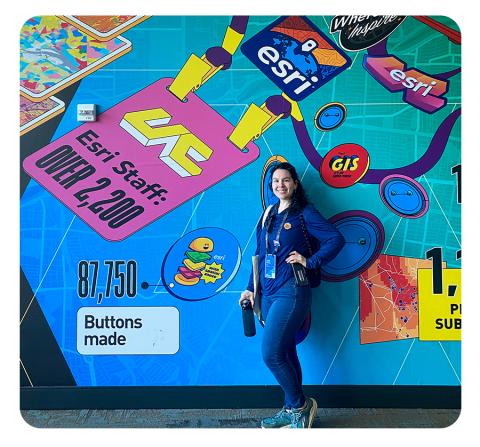 We were also able to meet with other state agencies during the conference to collaborate on strengthening partnerships, sharing information and distributing data. 
It was great connecting with both our county partners here in Washington State as well as people from all over the globe discussing how we can utilize technology to best serve our communities. 
Image

Cameron Cole
GIS Manager