About the Training
CRAB staff provides a variety of training options for County Engineers and their staff covering the legal requirements that counties must comply with as well as a variety of issues they are almost certain to face during the course of daily business.
Our goal is to ensure that County Road Engineers and staff are equipped with the latest information and knowledge in order to ensure that they meet their legal requirements AND provide quality, cost effective service to the citizens of their county and Washington State.
Training Sessions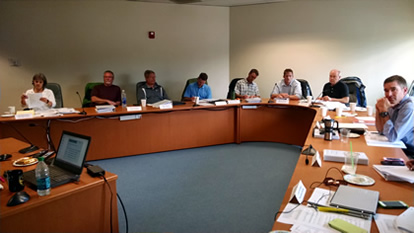 County Engineer Training sessions are held twice annually, in December and May. These three-day training sessions take place at the CRAB office in Olympia. Download a sample agenda here.
Customized on-site CRAB-presented training is available upon request.
1-day training program including a brief summary of the various legal and operational issues covered during the 3-day training, plus time dedicated to discussing specific questions and issues raised by the training participants.
2 to 6-hour customized training module(s) addressing one or more specific legal or operational topics of interest.
Registration
To register, click on the desired class below.
County Engineer Training Schedule
| Class | Date | Location | Max Nbr Participants | Number Registered | Number Waitlisted |
| --- | --- | --- | --- | --- | --- |
| CET December 2023 | 05 December - 07 December 2023 | CRAB Board Room | 12 | | |